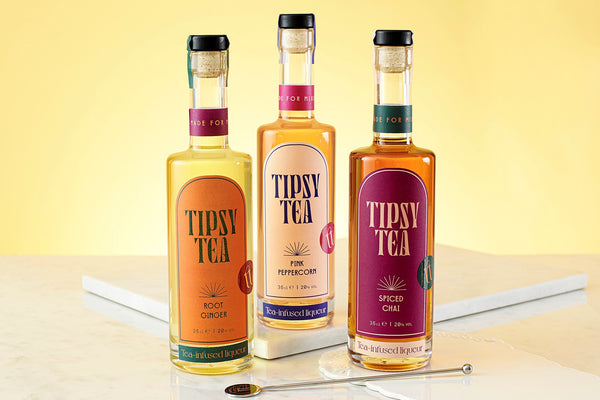 Tipsy Tea is Made for Mixing
A range of vibrant liqueurs, infused with tea, fruit & spices
We pride ourselves on our versatili-tea...
You can mix with hot water for a warming drink
Or with sparkling water and ice for a refreshing iced tea.
"Alcoholic tea... genius!"
Shop Tipsy Tea
Our Made for Mixing Flavours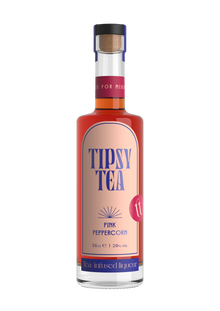 Pink Peppercorn
Pink isn't just a colour, it's an attitude & a lifestyle
Pink Peppercorn is a refreshing and balanced drink, ideal for the earl grey drinkers, or those who enjoy a G&T!
Spiced Chai
A little bit of sweet, a little bit of spice & a lot of nice
Spiced Chai is the perfect blend of spices, particularly for those that like a chai latte or a Long Island spiced tea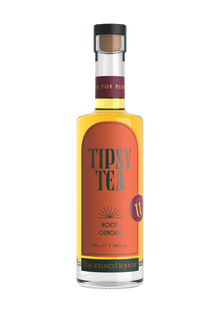 Root Ginger
A warm (alcoholic) hug with a smooth hint of honey
Root Ginger warms you up from the inside, perfect for those who like ginger beer, or a dark and stormy cocktail!
Making the Perfect Serve
Whether you prefer your Tipsy Tea hot, or iced, here's our simple recipe for success…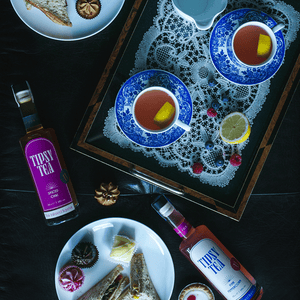 More than just a drink...
If we've sparked your curiosi-tea, you can enjoy the full Tipsy Tea experience!
Tipsy Afternoon Tea:
Your choice of Tipsy Tea, a matching glass teacup, our gourmet snack suggestions and an exclusive 'Afternoon Delight' playlist.
Aperi-Tea-Vo (see what we did there!):
Your choice of Tipsy Tea, a Tipsy Tea cocktail glass, our gourmet snack suggestions and an exclusive 'Sunset Session' playlist.
…all packaged in a Tipsy Tea giftbox!
Give the gift of the Tipsy Tea experience!
Buy Now
INVENTERY
Cheadle Hulme
59-61 Station Rd, SK8 7AA
Made for Mixing (but don't just take our word for it)...
"A new taste sensation. You have to try Tipsy Tea. Let the revolution begin."
Paul B
"Amazing. Tipsy Tea is the future!"
Sam J
"Thank you for your invaluable support during our event and helping make it a great success. The Tipsy Teas were a huge hit with all of our guests!"
Anjali S